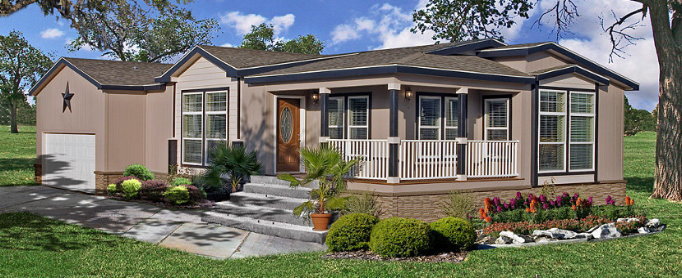 Due to their unique construction and vulnerability to certain weather, such as windstorms, mobile homes typically don't qualify for traditional homeowners insurance. Instead, you need to look into separate mobile home insurance.
Mobile vs. modular homes
Both mobile (also called manufactured) and modular homes are built in a factory rather than on a construction site. Mobile homes rest on a movable chassis and never include more than a single level. Modular homes can have multiple stories and sit on a foundation similar to traditional houses.
The distinction between the two home types can affect your insurance choices. Some companies may have you insure a modular home with a traditional homeowners policy rather than mobile home insurance.
What mobile home insurance covers
A standard mobile home insurance policy typically includes the following coverage types:
Physical damage coverage: Pays to repair your mobile home if it's damaged by events covered by your policy. This typically includes:
Fire and lightning.
Explosions.
Landslides.
Vandalism.
Falling objects.
Wind and hail.
Weight of ice and snow.
Wild or stray animals.
Burst pipes.
When selecting limits for this coverage, you want enough to cover the cost to replace your mobile home if it's destroyed.
Personal property coverage: Covers the cost to repair or replace your belongings, such as furniture and electronics, if they're damaged or stolen.
Taking a home inventory is the best way to figure out what your stuff is worth and how much personal property coverage you need. Inventory apps like this one from the Insurance Information Institute can make the process a bit less tiresome.
Liability insurance: Pays for costs if a visitor is hurt and sues you, or you accidentally cause property damage or injuries to others.
Depending on your insurance company, your policy may include other standard coverages — such as additional living expenses to reimburse the cost of a hotel in case a fire or storm makes your home temporarily unlivable.
You may also find optional coverages you won't see in a homeowners insurance policy, like trip collision coverage to repair your mobile home if it's damaged while moving between locations.
How much mobile home insurance costs
On average, the price for mobile home insurance runs about $250 to $1,300 per year, according to TrustedChoice.com, a group of independent insurance agents.
A slew of factors can affect your specific rates, including:
Your ZIP code.
The cost to replace your home.
The limits and coverage options you select.
Your deductible.
Call today is for a quote on manufactured housing insurance.