Finally, warm weather is here! It is time to take the pool cover off and enjoy some fun in the sun. Safety is key, statistics show that drowning is the nation's number one killer of children under the age of 5 and it's the second leading cause of death for ages 1 to 14. Although most of these accidents occur in residential swimming pools and spas, other water sources such as lakes and ponds can be just as dangerous.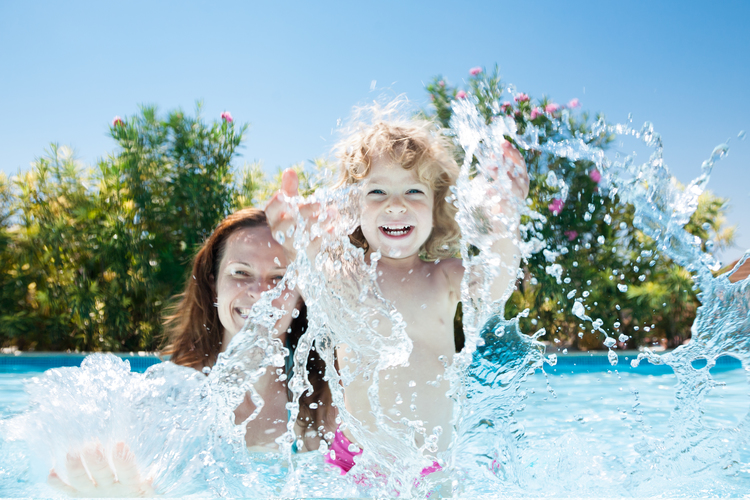 Learn the ABCs of pool Safety. Help prevent your family from becoming a statistic by following the safety tips below.
A. Adult Supervision
NEVER l

eave a child alone by or in the water, even for a second.

Maintain constant eye-to-eye supervision with children in or around the swimming pool.

Assign an adult to supervise children around the pool, especially at parties.

Floaties or other inflatable floatation devices are NOT life jackets and should NEVER be substituted for adult supervision.
ALWAYS ensure you and your children wear United States Coast Guard approved personal floatation devices (life vests) when

participating in water sports or riding in a boat.

Know your location address and phone number in the even 9-1-1 is called.
B. Barriers
Have an isolation fence that separates your pool from your house, play yard and front yard.

Make sure ALL gates in isolation and yard fences are self-closing and self-latching . Check with your Homeowner's Insurance carrier to get specific guidelines/requirements for gates and locks.

Keep all doors and windows leading to the pool area locked or install alarm devices to alert you if someone enters the pool area.

Eliminate spaces where a child could get into the pool, such as holes or loose boards in a fence that a child could squeeze through

Maintain a clear view from the house to the pool (no trees, bushes, or other obstacles).

Move chairs and tables away from pool fences, so a child cannot climb up to unlatch or climb over the fence.
C. Classes
Learn and know how to perform CPR. You might find CPR Classes are offered in your local town.
Enroll your child in swimming lessons. Contact your local Park and Recreational Center for information on swimming classes.
Although most drowning occurs in the warm months of the year, remember that water safety needs to be year-round.