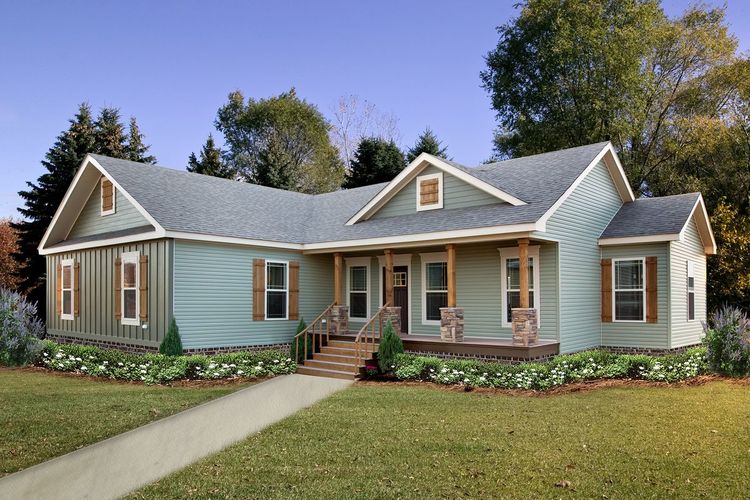 Insurance for Mobile & Manufactured Homes
From your countertops to the décor on your walls, your home is uniquely yours. Shouldn't your home insurance policy be built just for you too? We think so.
CIS Insurance Agency manufactured homeowner's insurance covers more than just your floors, walls, and ceilings. We believe that everything your home stands for is worth protecting. That's why we provide the customized coverage you need to protect what matters most to you.
Not sure how much or what type of coverage is right for you? A CIS Insurance agent has answers to all your manufactured home insurance questions.
Manufactured Homeowners Insurance Coverage
Whether your manufactured home or tiny house is your primary residence or a getaway retreat — it gives you a comfortable place to call your own. We want to help you protect that comfort. Our manufactured homeowner's insurance coverage options let you build a policy that fits your unique needs.
Property protection. If your home is damaged, our coverage works hard to help you regroup and restore. And if you can't live in your home due to the damage, we'll help cover temporary housing expenses.
Personal property coverage. Make sure your most valuable possessions inside your home — laptops, TVs, jewelry, artwork, collectibles, tools, firearms, etc. — are protected too.
Personal property replacement. Replace your destroyed or damaged items with no deduction for depreciation.
Liability coverage. Accidents happen, and if one happens in your manufactured home you can be held liable for injuries to your guests. This coverage can help with medical expenses and provide financial protection against covered liability claims for bodily injury or property damage caused by your activities, your children or your pets.
Identity theft protection. This low-cost coverage protects you against the high costs of restoring your finances and your identity.
Liability umbrella coverage. Don't let an accident or lawsuit take away what you've worked so hard to create. Consider the added protection of umbrella insurance.
Added Coverage, Extra Peace of Mind
Office, school, or studio use. Growing your dream business from your home office? Get additional liability coverage and protection.
Matching siding endorsement. Avoid mismatched vinyl or metal siding when only a portion of your home has been damaged.
More buildings? More protection. Have a shed on your property? You may be eligible to insure other buildings too.
Trip collision coverage. Moving? This added protection will cover any damages to your manufactured home as it's being transported to greener pastures.
Get a Manufactured Home Insurance Quote
CIS Insurance Agency goes above and beyond to give you the peace of mind you need to protect your dreams. Your CIS Insurance agent will work with you to identify what coverage will help you better protect your property, belongings, and financial well-being.
We're always on your side with advice to help you better protect your property, belongings, and family's financial well-being. For more information, give us a call today to speak with one of our insurance agents at (205) 921-4814.