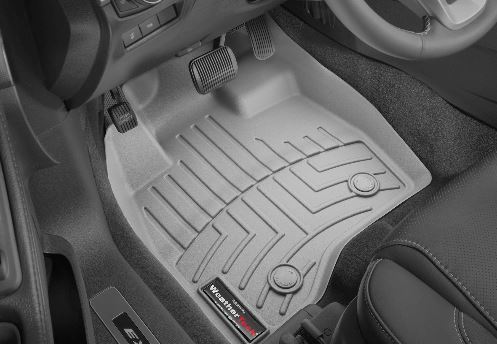 Next to housing, a car is likely to be one of your biggest expenses. Unlike a home however, it doesn't increase in value over time. According to vehicle history reporting company Carfax, Inc., automobiles lose more than ten percent of their value during the first month you own them. And new cars can drop by more than twenty percent after the first twelve months of ownership.
The good news is, you don't have to spend big bucks in order to have the comfort and feel that a new car brings. There are a number of ways to renovate your current model so it rivals the look of a just-off-the-lot vehicle for a fraction of the price.
Here are a few ideas to get your wheels (questionably bad automotive pun intended) turning:
FLOOR MATS:
Floor mats really take a beating, especially if you live in an area with lots of snow and rain. But if your original mats are still in good condition, take them out and store them in the event that you decide to trade in or sell your car. Instead, opt for weather-appropriate rubber floor mats, which will keep your car's carpet protected and prevent mold growth caused by wet shoes and boots.
AIR FRESHENERS:

Air fresheners are a great way to give your auto's interior an instant lift. Unlike the old school pine tree cutout dangling from your rearview mirror, today's fresheners clip unobtrusively to your air vents and come in a wide variety of aromas, including "new car smell."
AWESOME SOUND:
If you've got an older car, you may have kept the original audio system due to tales of upgrades that cost thousands of dollars. But that level of expenditure isn't necessary to reap a vast improvement in sound quality. Replacing the factory speakers can actually be done for as little as $100, depending upon the brand you choose and whether you do the install yourself.
SEAT COVERS:
Protect your seats from further wear and tear (or cover up those that are already beyond repair) with some seat covers in simple, unobtrusive colors. Washable covers made of a soft, sturdy polyester/cotton blend work well.
Try one or all of these simple fixes to get that new car feel without draining your budget!