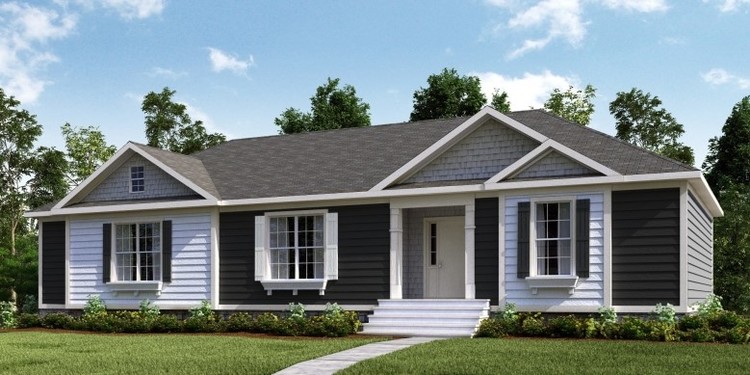 Time To Take The 'Ooshies' Out Of Your Manufactured Home
Fall is here and winter is upon us, which means all of us tropical animals naturally want to stay warm. Let's look at some ways we can make your manufactured home more energy efficient this winter.
These are simple ways that may have slipped past you. Let us help you on your way to making your manufactured home more energy-efficient.
Check Your Thermostat
First, keep a check on your thermostat. Those "ooshies" which run shivers down your spine may want you to rush to your thermostat to send it--and your electric bill--spiraling. Keep your thermostat set between 60 and 70 degrees. According to Energy.gov, the ideal thermostat temperature for winter is 68 degrees Fahrenheit when you're at home and while you're awake, but lowering it while you're asleep or away.
Is Your Insulation Sufficient?
Next, improve your manufactured home's insulation in the underbelly, walls and roof. The older a manufactured home is, the more likely it is to have insufficient insulation. Some old-fashioned insulation can even be hazardous to your health. There are many different types of insulation, each with their own performance characteristics, so compare your options before deciding. Sealing off your manufactured home to the elements means that there won't be any nagging cold winds blowing through your home and lowering the temperature, forcing the heat to kick on. Check the seals on your doors and windows. If you discover a hole or tear in your door or window framing, repair it, which will cut your loss of heat. Next, look at your air vents--even in rooms which you don't use, making sure they aren't blocked. If they are, your heater will be working extra which means a higher electric bill.
Caulking and Weather-stripping
If you can't replace your doors and windows with more energy-efficient ones, caulking and weather-stripping windows and doors can help considerably. Air sealing any openings around plumbing fixtures and ducts can also help plug openings which allow heat to escape.
Here Comes the Sun
Even though winter months mean less sunlight overall, use the sun to your advantage as free heat. This is often referred to as "daylighting," which means using natural sunlight to brighten and warm up the interior of your manufactured home. Newer manufactured homes boast windows just like site-built homes, but older manufactured homes can also take advantage of daylighting. Open the curtains and shades on windows that face south to bring in free heat. Close those same blinds and curtains after sundown to keep the heat inside. The more natural light you have, the less you have to rely on energy to power lamps and other lighting fixtures.
Use Fireplaces
Unlike the original manufactured homes, fireplaces are now common in the manufactured homes of today. Nothing says winter like curling up in front of a warm fire, on a chilly night. Turn down your manufactured home's thermostat and cozy up to the fireplace. Let that natural heat flow through your home, but not before making sure your chimney is clean and free of any built-up ash or soot. Also, after each use of your fireplace, be sure the flue is closed to keep that cold air out!
Water Heating = 18% of Energy Use
A warm shower after a cold day is just the best, but raising your water heater's temperature is not the best idea. Actually, the higher your water heater's temperature is raised, the higher your utility bill be. According to Energy.gov, Water heating accounts for about 18% of your home's energy use. Reducing your hot water use, employing energy-saving strategies and choosing an energy efficient water heater for your home pool can help you reduce your monthly water heating bills. Turn down the temperature of your water heater to the warm setting (120°F). No scalds, lots of savings.
Peace of mind and savings. As tropical animals, these are things we deserve and will love each time we check our bank accounts. The really nice thing about these tips are they take virtually no effort and can make a huge difference in your utility bill. CIS Insurance wants to make sure you stay warm this winter and save money wherever possible.